Main content starts here, tab to start navigating
Daily Specials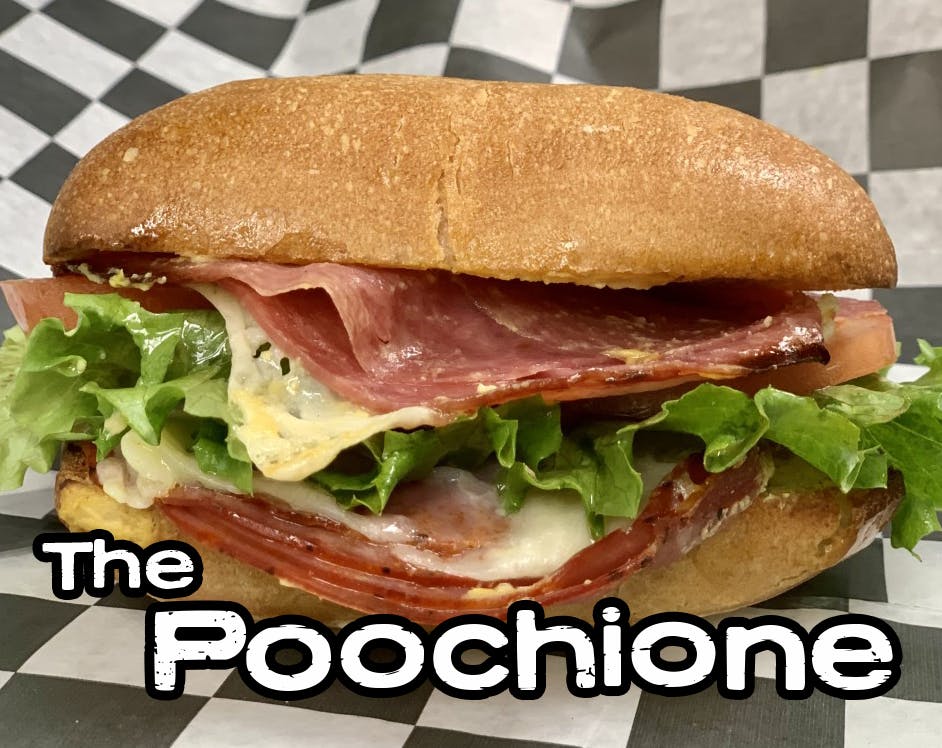 Poochione
Salami, Capicola, melted white cheddar, Dijon, red onions, lettuce, and tomato with a red wine vinaigrette
9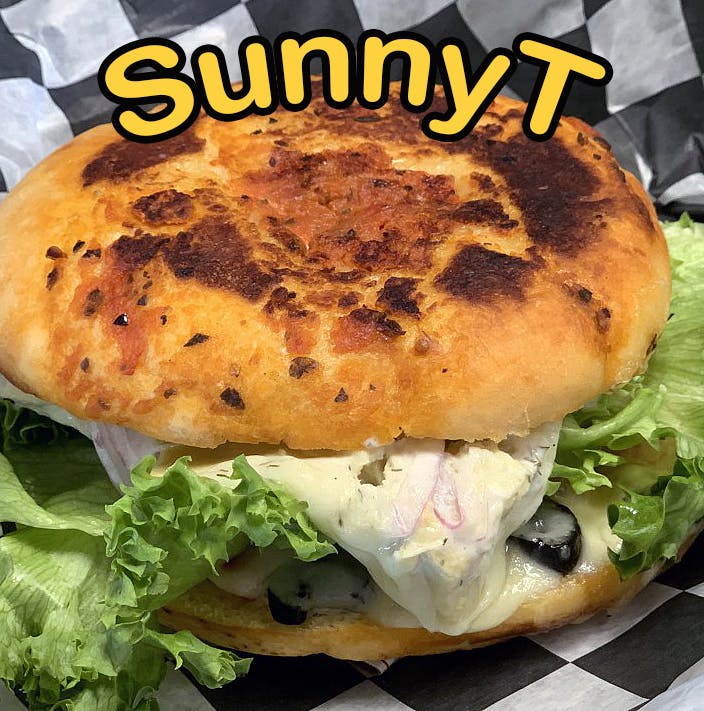 Sunny T
Melted Swiss, provolone, artichoke hearts, red onion, olives, roasted red peppers, lettuce, and tomato with dill dressing on a sundried tomato focaccia bun.
9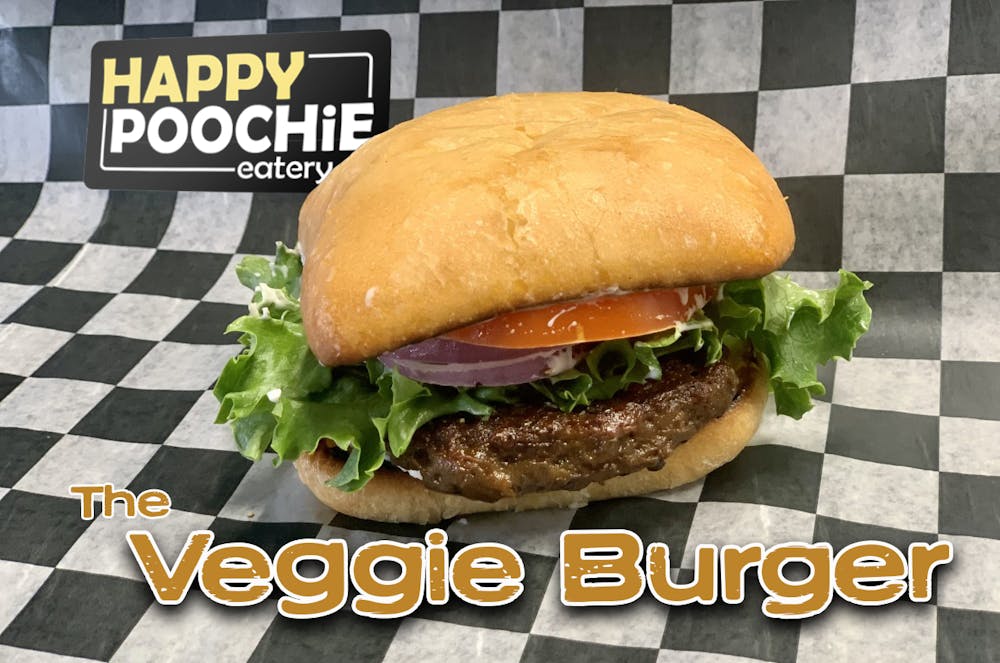 Veggie Burger
Plant-based burger pattie from Water & Wheat vegan meats, on a toasted ciabatta bun with lettuce, tomato, onion, and mayo. Vegan mayo and bun are also available.
9
At Happy Poochie, our specials are weekly and made fresh daily in limited amounts. Our apologies if we run out of a particular special during the day.